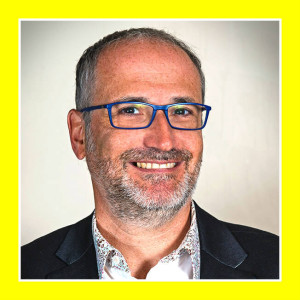 Ashley Boroda started developing leadership and public speaking skills at the tender age of fifteen, while part of a peer led youth organisation. After being selected to further his training in the United States, at sixteen, he spent three years enhancing and passing on his knowledge to the next generation of leaders. One of the many people he coached in leadership and public speaking was recently a minister of state in the British Government. In recent times Ashley has merged his desire to help people speak in public with flair and confidence with his area of expertise, stand-up comedy.
Since 2006, Ashley has been running courses in several arenas including Legal firms, Accountancy firms, Wealth Management practices, PR firms, firms of architects, construction companies, creative and digital companies, quantity surveyors, transport companies, marketing firms, insurance brokers, legal cost companies, health companies, research companies, banks, recruitment companies, Cultural Regeneration in East and South Manchester, the Junior Chamber of Commerce, theatre companies, a youth project in Moss Side, charities, adult education conferences, and schools and one to one sessions for management trainers, radio presenters and even for a famous playwright.
Ashley is a qualified coach and specialises in coaching owner managed businesses to ensure that they grow their practices year on year.  These business include several wealth management practices, public reaction agencies and a McDonalds franchise.
In addition Ashley is an active iMA practitioner (see iMA page).
Ashley spent 20 years working in media including: television, radio, theatre and stand-up comedy; as a producer, a writer, a performer and an agent.
Ashley has played a part in the entertainment industry since starting out as an assistant theatrical agent in 1990. Progressing to having his own list, he decided to turn his back on the agency in 1995 as his desire to launch new untapped comedy talent was not shared by his paymasters or the television and radio industry as a whole. Quite rightly, who would want to work with the likes of Jon Culshaw, Mel and Sue and Rob Brydon? That lot will never amount to anything!
Ashley then moved into radio production, comedy writing, stand-up comedy, television and then back to representing exciting new talent with the establishment of Ashley Boroda Entertainment in 2005.